Stain Removal
Back To Our Services
If you deal with stains on a regular basis, you'll know from experience how detrimental it can be to rub on them. If it's a stain from food, blood, wine or other liquids, rubbing it aggressively will only make the mark spread and stick in. On top of this, this action is likely to cause damage to the surface and weave of whatever fabric you are trying to clean. You can only really achieve perfect stain removal if you understand the exact combination of detergent chemical and adequately loosen the precise substance creating the mark. Here we want to explain exactly how we go about ensuring your stains are dealt with by the most appropriate solution, handpicked by our expert staff.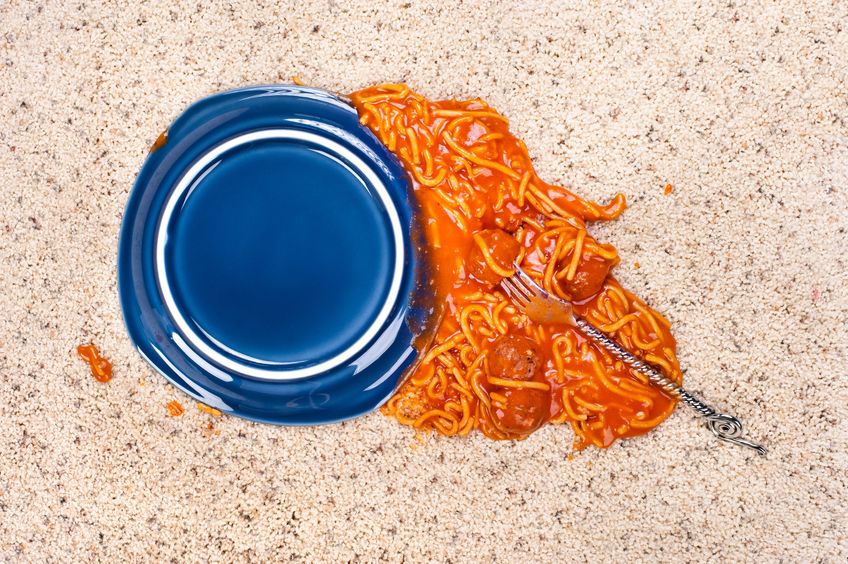 Using the Right Chemicals
With our range of specialist stain removal services we are able to completely clear stains using methods that do not damage fabrics or carpets. We use the power of the latest and safest chemical compounds that are specifically designed to lift stains out of materials without burning or marking them. We employ a series of industrial vacuum extractors that rinse and remove stain residue in the way that puts no destructive force on your furniture and upholstery. We can then apply protective agents that work to prevent the same stains from setting in as quickly when you next encounter them. This can be an invaluable service if you care for pets, children or the elderly. In these circumstances it can be extremely beneficial to add protective measures to the most vulnerable surfaces in your home. If performed frequently, you can be assured your home will be kept as clean and stain free as possible throughout the year. For many this will free up vital time, relieve you of stress and provide you a means to pursue other essential tasks.
Removing Stains from the Couch
This can be as ugly as it is impractical. The couch is one of the most used pieces of furniture in most homes. It is where many of us spend most of our time when relaxing, and is often the first place you welcome guest to sit. For these reasons stains on the couch are typically regarded as hugely unacceptable. We can employ a range of solutions that are tailor made to function safely and effectively on many of the most common fabrics used in sofa manufacture. Whatever the stain, and whatever style of couch you keep, we have a way of removing it for you!
Count on our stain removal services and solutions and allow us to make your home look and smell clean and fresh!